15 December 2022
Reading time: 4min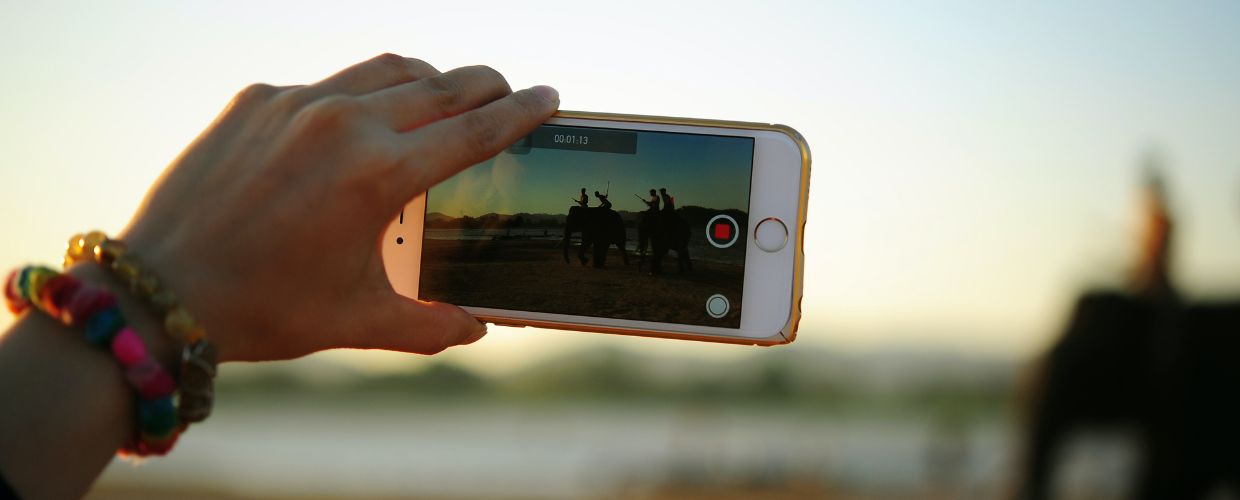 YouTube SEO : How to reference your video on YouTube and Google
What is search engine optimization or SEO
Search Engine Optimization (SEO) is the process of improving your website's ranking in search results. The objective is to reach the first results for maximum visibility of your website and your business. The most used search engine is Google, and algorithms and artificial intelligence regularly scrutinize web pages in order to judge their optimization and to assign them a ranking on the search engine results. These algorithms are regularly updated, so it is important to keep up to date with the latest developments to ensure your SEO is optimal.
It is not only web pages that need to be optimized for SEO, but also videos and photos. Indeed, you can optimize their titles and descriptions on YouTube as well as on Google.
Why SEO your YouTube video
SEO is an essential element to promote your video. Content and quality are not enough to make it really visible. YouTube is an exceptional tool to create visibility and highlight your content. If your video is well optimized, it could become a must-see.
It is therefore important to understand the YouTube algorithm as well as the Google algorithm in order for your video to be well referenced on both platforms.
How to reference your video on YouTube and Google
First of all, you have to choose your keywords well because they allow to
to find your video more easily. Depending on the subject of the video, you can look at videos of the same genre to see which keywords appear in the first search results to inspire you.
In addition, it is important to find out what keywords are most popular at the moment to see what users are looking for when they perform an internet search. You can simply type in the YouTube or Google search bar and watch the first few results, this will allow you to see the trends and get inspiration for your content.
So this is the title that the viewer sees first for your YouTube video, it should not only be catchy and make them want to click, but also be fairly short, about 5 words emojis excluded.
Along with the title, they see the thumbnail, which is the still image that appears. The choice of the thumbnail is very important visually because it must be attractive and show the quality of the video.Then, the description of the video is extremely important, it is where the major part of the referencing of the video is played. Indeed, Google analyzes this part the same way it analyzes a web page. If the keywords are clear and explicit, it will be able to rank it better in the search results. Moreover, to increase your click rate and generate interest among Internet users, you can make an original and attractive description by explaining the subject of your video to the user. Keep in mind that only the first 100 characters are displayed on YouTube or Google, so they are very important and must be catchy and well optimized. The rest of the description is not negligible and should include secondary keywords. In the description, it is also very interesting to put hashtags without abusing them too much: it is important that the hashtags are logical, in agreement with your subject and that they lead to quality links. This way you will be better referenced, and you will attract more listeners.
To make your YouTube video rank well on Google, you can integrate it with links from your web pages which will increase traffic to your video. This will also improve the indexing of your YouTube page and your web pages.
Our SEO tips to get your YouTube video indexed
We advise you to fill in the about section for YouTube SEO, it is indeed an important part because it allows the user to discover more precisely the concept of your YouTube channel, and it allows you to improve your natural referencing thanks to the use of keywords.
You can think about linking your other social networks to your YouTube channel to make your networks evolve faster and create links. The Google algorithm loves calls to actions when they are well used, and netlinking is a great way to have a good SEO.
Also be careful, the first 15 seconds of the video are essential because these are the seconds when the user is most attentive, so this part must be catchy to avoid a high bounce rate.
We also advise you to create playlists for your Youtube SEO. Indeed, you can organize your videos and optimize your SEO. Classify your videos by theme, the Google algorithm will understand more easily the subject of the videos and they will appear more easily at the top of the search results.
Another tip to improve your YouTube SEO is the use of subtitles. SEO improves with the use of text and keywords, so subtitles are great for improving your SEO. In addition, inserting subtitles allows you to reach a wider audience and therefore hope for a better click-through rate.
How our agency SEO Exploration helps you with YouTube video search engine optimization
At SEO Exploration, our experts accompany you on your various platforms to promote your business by optimizing your natural referencing. We offer you a personalized follow-up, as we advise you throughout the process. We explain our SEO methods and we will make you appear in the first results of Google search thanks to a better referencing on YouTube and Google. If your traffic is not enough on your videos, if you are starting a YouTube or Google page, our agency will find the solutions and the necessary support for your business.
Other articles that might interest you