17 October 2022
Reading time: 4min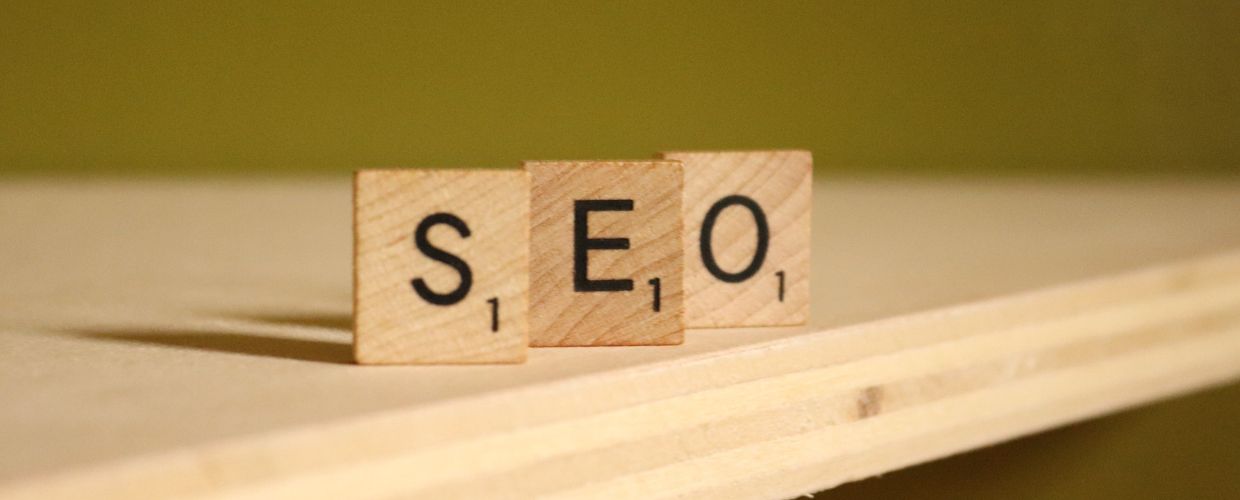 SEO: Definition and importance
The term SEO is probably familiar to you if you work in marketing or communications. You already have an idea of what these three letters stand for, but you may still have questions about what they really mean. However, SEO is a must for the digital world and that's what we're going to show you in this article.
What does the acronym SEO stand for?
Literally Search Engine Optimization, SEO stands for search engine optimization. In other words, the definition of SEO is the set of techniques used to improve the referencing of your website, i.e. its position on the search engine result pages (also called SERPs). In short, SEO is what allows a website or blog to be found in the first Google results.Do not confuse SEO, also called "natural referencing", and SEA (Search Engine Advertising) which is paid referencing, corresponding to advertising on search engines. In fact, SEO allows you to obtain non-paid organic search results, with a referencing without advertising. And if SEO and SEA are to be taken into account in your marketing strategy, SEO is crucial for the popularity of your website, articles or blogs: 86% of people ignore paid search results.
Why is SEO a crucial tool today?
As you will have understood, the mission of SEO is to attract visitors to your company or agency's website. Because simply creating a website to be part of the digital world is no longer enough. Indeed, digital tools can no longer be ignored if you want to have an effective marketing and communication strategy. With the rise of the internet and the explosion in the number of users of digital platforms, your company cannot afford to ignore these tools. However, unlike physical platforms, digital has no limits, no boundaries, which creates very strong competition from those who wish to position themselves there. So you have to find a way to stand out among the billions of sites and pages on the web. But how do you go about it?
Good news! SEO is an excellent way to make your website stand out in the internet jungle. As explained above, SEO is based on the referencing of your website, i.e. its positioning in the SERPs, especially those of Google. And if you are not convinced, you should know that the number of searches on Google per day is more than 7 billion. It's worth looking into it, isn't it?
SEO is an art and requires a strategy to ensure that a site is able to correspond precisely to the queries made by Internet users, and therefore improve its positioning in the SERPs. To give you some figures, 75% of Internet users never get past the first page of search engines, 60% of users click on one of the first 3 search results and an average user spends less than a minute on paid search results. So the goal to aim for is to appear in first place, or at least in the top 3, of your search engine results.
How to make up a good SEO strategy?
Now that you have seen the importance of SEO, you are probably wondering what criteria improve your SEO. We can work on both the technical aspect of the web page, on its content, or even on its level of popularity.
Technical optimisation of your page
To optimise your page technically, you can focus on the composition of your HTML tags, responsiveness, the loading time of your site and image optimisation.
HTML tags are elements of the HTML code of your web page on the internet. They allow your search engine to understand what your page is about, allowing for faster indexing and better ranking. The ones that can be optimised in SEO are the title tags, which correspond to the title on search engine pages, the meta-description tags, displayed below the title tag, and the Hn tags, which are used to prioritise the content of your site. To be optimised, these tags must contain a maximum of keywords relating to the content of your page and have a well-defined length (around 60 characters for the title tag, between 150 and 160 for the meta-description tag and a short and concise formulation for the Hn tag).
Responsiveness is the ability of a site to adapt to all screen resolutions (tablet, PC, smartphone). In other words, a site is said to be responsive when it is designed and developed in such a way that it can be viewed comfortably on screens of very different sizes. Given the growing importance of mobile devices, Google has made sure that the information on the mobile version of your site is the first to be taken into account when indexing websites.
As you would expect, the loading time of your site is important for your SEO. If your site is slow, it will be penalised by Google and its position in the search results will be impacted. Your site's load time also impacts the bounce rate (the percentage of users who entered a web page and left without viewing any other pages) upwards due to a poor user experience on your site. To avoid this, minimize heavy images on your site, which slow down its loading time.
Speaking of images, they can also be optimised by using alternative text. This is a short description of your image that appears only in the source code of your site. The idea here, as with the html tags, is to place keywords relevant to your website.
Optimising the content of your page
Unlike the technical optimisation of your page, the optimisation of your content is not going to depend on the number of keywords placed on the page, but on the quality and relevance of your content. Google emphasises texts that are expert (reflecting your knowledge of the subject matter), official (being up to date on the proposed content and being active) and reliable (your content must inspire confidence in your site's visitors).
These criteria help to attract your visitors by providing them with relevant content. One thing leading to another, your site will get a better ranking in Google search results.
Optimising the popularity of your page
By this popularity criterion, we mean the mesh of your website. As the name suggests, the mesh consists of the redirect links to your site. This linkage can be internal (redirection links from pages on your site to other pages on your site) or external (links from external sites to your pages). Why is this mesh important? In fact, the Internet works mainly through links, and it is thanks to them that search engines explore the web. They give a lot of information about your site: is it regularly visited, recommended? The more links to your site, the better for your SEO. Fortunately, there are methods to know how to optimise this linkage.
External linking: this involves increasing the number of links from external pages that lead back to your site, also called backlinks. To do this, communication is the key, you must make yourself known and be recommended by others, be active on social networks and offer your community quality content regularly. Cooperate with other businesses, give to receive in return. This will increase referrals, and therefore backlinks.
Internal linking: here you control the links since they are those of your site. Internal linking allows users to navigate easily through your pages and articles and thus reduces the bounce rate. It also gives popularity and credibility to your site because the links give an idea of the content of the page to search engines.
Why choose SEO Exploration for your SEO strategy?
SEO Exploration offers different services to boost your visibility and traffic on your site.
SEO Audit
This is a study of your site according to your position on the terms most searched by Internet users. Our team seeks here to know your visibility on the terms that will generate traffic to your site. SEO Exploration allows you to identify your site's indexing problems and adjust the elements necessary to perform.
Semantic analysis
It allows you to structure the searches of Internet users to be able to use the right terms for your SEO. Our teams study the user data for you to give you the right keywords for your site.
SEO Strategy
Setting up an action plan whose goal is to optimise your website in order to position it at the top of search results.
Copywriting
The production of content is very important for a successful SEO strategy. Our teams write for you what you need according to SEO trends.
Technical interventions
A technical audit amounts to analysing and performing a complete diagnosis of a website. This will allow a thorough analysis of the technical aspect of the site, its structure, its natural referencing but also its ergonomics and responsiveness.
So don't hesitate, trust our team of SEO experts who are passionate about the digital world!
Other articles that might interest you