27 January 2023
Reading time: 4min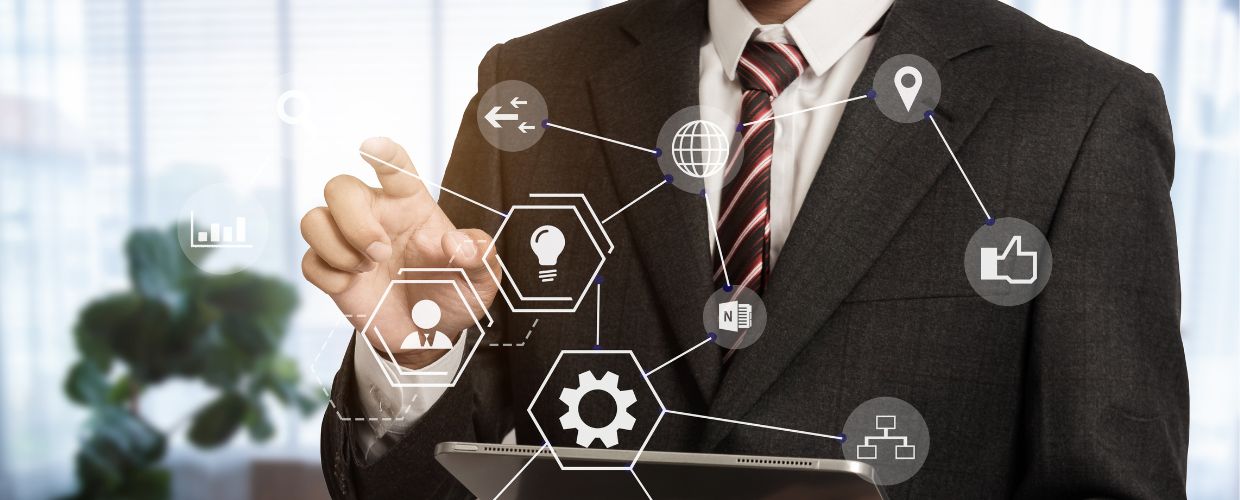 Yoast SEO, a useful plugin for your SEO
Getting your website to the top of the search results just got easier with the Yoast SEO plugin. This WordPress extension dedicated to optimizing the natural referencing of your website is now a must-have for content creators, it is particularly appreciated for its valuable SEO advice, its intuitive aspect and its free version.
Number 1 on the market with more than 350 million downloads and more than 5 million active installations, Yoast SEO guides you with its three-colored code (red, orange and green). This WordPress extension has really set itself apart from other SEO plugins because it makes the choices for you. By turning as many indicators as possible green, you will succeed in optimizing the content of your web pages. You must then follow its advice scrupulously. Nothing could be easier!
Optimizing a web page with Yoast SEO
Meta descriptions
Yoast SEO allows you to optimize meta titles and meta descriptions, with the help of a progress bar and a red and green color code. The progress bar fills in as you write text to fill in your metadata. When the color changes to red, Yoast SEO indicates that your text has exceeded the maximum length. In this case, you'll need to be more concise and punchy.
By optimizing the metadata in the right way, you give yourself a maximum chance to interest Google users. You will have to write a short and convincing text so that users click on your web page.
Readability and the target query
With the color code 'red, orange and green'; the SEO analysis gives you the level of optimization in terms of readability of your publication; if its style is well adapted for example. Similarly, the target query is a feature of Yoast SEO that will evaluate if your article is well optimized for the keyword you have chosen. It will provide you with recommendations to follow so that the web page is centered around the keyword.
To be in the green, there are good practices to follow as: to make appear the keyword in the first paragraph, to have a title and a meta-description of a good length, to have a text of more than 1000 words so that your article is positioned, etc.
Cornerstone content
It is recommended to activate Cornerstone Content in the settings. These are the pillar contents or big articles on which your article is based. If you tell Yoast SEO what your most important content is; the Content Cornerstone, the SEO extension will be able to analyze if this content has enough internal links to this article and suggest you for example to link other pages or articles to this content.
Suggesting inbound links to the Content Cornerstone will not only create links between your articles, but will also boost your website's internal linkage.
Improve the navigability of your site for search engines with our internal linking service. Contact us now!
Social networks tab
Yoast SEO gives you the ability to optimize the title and image of your post for social networks. This will make your article more attractive when you share it on Facebook and Twitter to your community, your customers or groups with your prospects.
The use of social networks is a real plus that should not be underestimated because it allows you to better index your different pages on the search engine. That's why it is important to reference all your pages well because it will automatically gain visibility and traffic to your website.
Maximize your impact on social networks with our communication agency Habefast!
Yoast SEO adds up to quality content that appeals to your audience
Before going further, now that we understand the benefits of the plugin, it is important to know how to write quality content. A good SEO will depend on a good optimization of your WordPress article but also on an attractive content that will please your audience. One can't be done without the other; SEO in WordPress with Yoast SEO adds to and enhances the quality of the content already provided.
Make your content enjoyable to read
When you focus on SEO for a post on WordPress, you can forget about the substance. SEO makes you think about internal and external linking, tags, tree structure, the size of your text, but SEO in WordPress with Yoast SEO reminds you that another point should not be neglected: readability.
The content must be pleasant to read for the robots that will rate and rank your page in the search engine, as well as for the Internet users who come to read your content. The content must therefore be well optimized in terms of SEO but also attractive to readers. Here are some best practices that will help you retain readers on your site:
– Pay attention to the styles used. Be consistent and coherent.
– Watch out for spelling mistakes. Some Internet users are very sensitive to this lack of rigor that could denigrate your brand.
– No long paragraphs of 800 words, long sentences or duplicated content. Keep your sentences short and concise with proper punctuation.
– Have a real plan with distinct parts. You must offer your readers an airy, clear and neat text.
There are other criteria to respect to make your content pleasant to read and allow it to be first on Google.
Calling on SEO experts can make sense if you want to improve the visibility of your website and make it more qualitative. You can then get in touch with one of our SEO consultants by filling out this form.
The Premium version of Yoast SEO
Although the free version of Yoast SEO is by far the most popular and already offers a lot of control over the optimization of your WordPress posts, there is a Premium version with additional features: internal link suggestion, automatic URL redirection, fill in several keywords. This paid version of the plugin allows you to have access to additional SEO advantages. Its cost is relatively moderate with a budget of 99€ duty-free per year. The use of the Premium version is therefore to be considered in view of its use to work on SEO.
Other articles that might interest you