05 December 2022
Reading time: 5min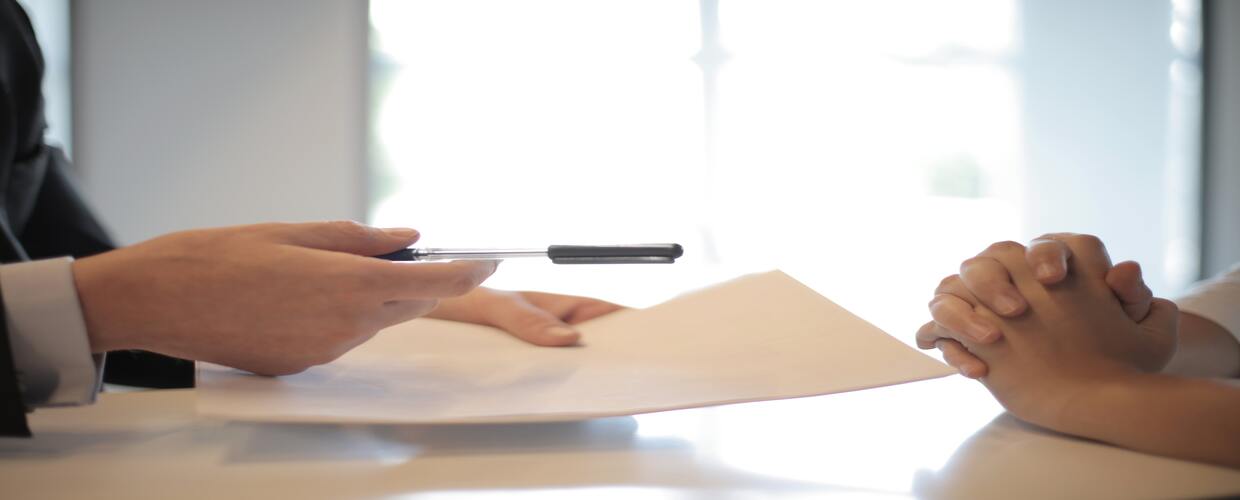 SEO consultant, what can it do for your business?
If you are CEO of a company or you are a digital marketing/webmarketing manager and digital is important for the growth of your business, it is very likely that at some point, someone will come to you with an SEO consultancy or a "SEO for small and medium sized businesses" service. And you probably thought to yourself, "Why does my business need an SEO consultant? I just want to be found in the search engines. There are free resources on the Internet. So what can it do for my business?"If you are struggling to get organic search traffic, then you will need an expert to help you. But finding a truly experienced SEO professional with the right skills and technique is not easy. Here's what an SEO consultant can do for your business.
What is an SEO consultant?
An SEO consultant is a professional who helps companies optimise their websites to make them more visible in search engines, increase traffic and sales, and rank higher in organic search results in order to generate traffic.
SEO consultants also help the client understand what it takes to rank well on Google, including how to create content that will attract visitors and encourage them to stay engaged with your business. They also help to identify different levers and opportunities for improvement in areas such as meta tags, on-page optimization or internal linking.
A good SEO consultant will be able to provide you with useful advice on the types of changes you need to make to your website in order to rank it so that it is more easily found by people searching for information about your business.
What are the missions and objectives of an SEO consultant?
The missions and objectives of an SEO consultant are to help companies optimise their online presence and increase the visibility of their pages in search engines. An SEO consultant will help you understand how to properly optimise your website for search engines and how to optimise your social media presence.
An SEO consultant can also advise you on how to improve your page content, such as blog posts and site text, so that it is more easily indexed by search engines. They can also help you build backlinks from other websites that point to yours.
SEO consultants often work with businesses that want to increase their ranking and conversions on their website, including increasing sales or leads generated by e-commerce platforms. For these companies' sites to be optimised effectively, they need to have high quality content that speaks directly to their target audience.
The main objective of a consultant is to help you improve your search engine ranking on terms that are strategic to your business and growth. This can include improving your website design, making changes to your content and adding more relevant keywords and links.
Why hire an SEO consultant?
Why should you hire an SEO consultant? The best way to answer this question is to look at some of the benefits of working with a consultant:
They are experts in the field
SEO consultants are full-time professionals who have dedicated themselves to learning everything there is to know about the various search engine optimisations (SEO tools, digital marketing…) and how it can help your business. They know the right keywords to target, the best way to optimise your site for those keywords and how to tweak your site until it reaches its peak.
They will help you understand how search engines work
Search engines (like Google) exist because they are designed to provide users with the most useful content possible. This means that they will reward the well-designed, easy-to-navigate site – and penalise the site that is not. An SEO consultant can help you understand how all this works so you can make sure your site is as user-friendly as possible.
They follow the evolution of SEO trends.
SEO consultants follow industry trends to ensure that their clients' sites are always optimised to perform well. This means that if Google makes an update that could affect your site's ranking in search results, an SEO consultant will be ready and able to implement the necessary changes to suit the algorithm.
Hiring an SEO consultant is a time saver
SEO experts have been working in the industry for years, and they know what they are doing. They have seen all types of situations and know how to react when things go wrong (or right). They have the experience from assignments in all types of businesses (from small to large). They will be able to help you navigate the murky waters of digital marketing so that you can get back on track as quickly as possible and get the first results. So you won't have to waste any more time on this time-consuming and tedious task when you don't know the ins and outs.
SEO Exploration, your team of SEO consultants
Other articles that might interest you