18 November 2022
Reading time: 4min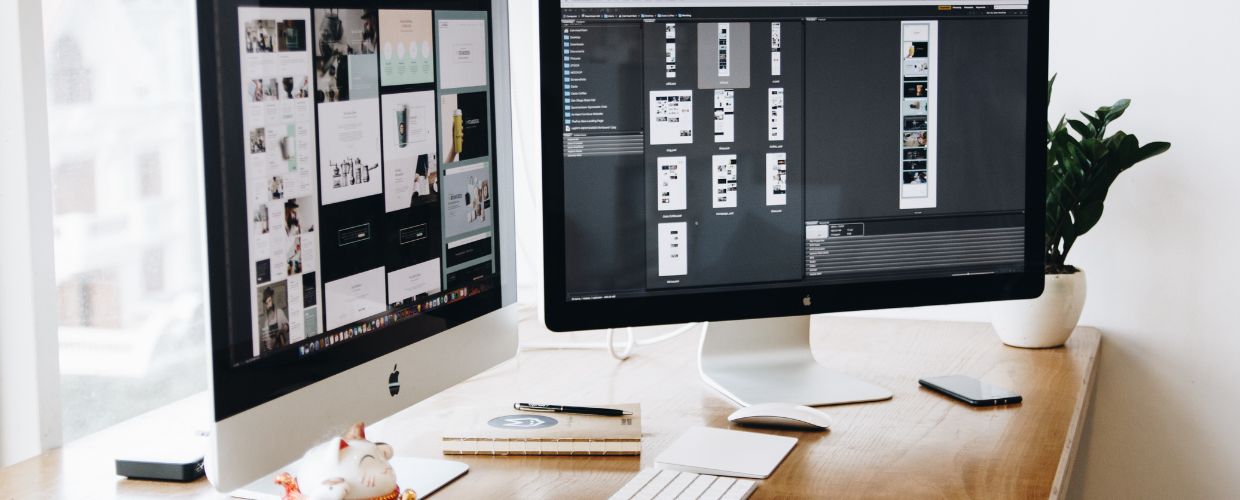 SEO trends for 2023
SEO (Search Engine Optimization) can be defined as a set of techniques aimed at positioning a website in a more or less visible way on a search engine, most often on Google.
We speak of natural referencing when we use the technique of keywords, semantic analysis and a certain lexical field to reference a web page around a theme. We speak of paid referencing, in acronym SEA (Search Engine Advertising) when we use tools such as Google Ads which allow us to increase our visibility in return for a financial investment.
Why is it important to stay on top of SEO trends?
Google's algorithms are constantly evolving, and as they are the ones that rank web pages according to their SEO criteria, it is important to stay informed of the latest updates. For example, the referencing of images must be optimised because Internet users can now launch a Google search with an image, hence the importance of integrating them into your content but above all of putting the keywords in the title. It is the same system with videos, it is important to think of optimizing the tags for an optimal natural referencing.
AI is shaking up SEO
Machine Learning and Artificial Intelligence have developed significantly, particularly due to the number of new queries that appear on Google every day. It is estimated that there are around 15% of new queries every day, and it is AI that allows these new queries to be referenced and directed to appropriate content.
AI can also automate keyword research, which can be a significant time-saving advantage. AI also allows you to give feedback on your web pages by evaluating them, which encourages you to improve your natural referencing.
In short, AI allows you to better optimise your website so that it ranks higher in the SERPs, and ultimately improve your click-through rate and your conversion rate.
Use the complementarity of SEM between SEA and SEO
Search Engine Marketing or SEM is divided into SEA, SOM and SEO, SEA being paid search and SEO being natural search. Combining these two channels is an increasingly effective strategy thanks to Google's various updates and is definitely a step up for 2023.
If your SEO strategy is struggling to get off the ground, you can use SEA on an ad hoc basis to appear faster on Google. Temporary or long term use of ATS can be done depending on your budget, it is very adaptable and therefore practical.
The focus will be on semantics and machine learning algorithms in 2023
So-called latent semantic indexing is Google's learning process to understand words and relationships between terms. Thanks to AI and the constant flow of new searches, this tool has been refined over the past few years. In fact, enriching your semantic field will improve your analysis by Google in 2023.
Google considers quality content to be the priority for SEO
In other words, Google's algorithms are interested in highlighting quality content rather than too many keywords without much meaning or context. This is one of the major goals that Google has announced for 2023, and it is a positive point as websites should improve in quality.
Google's objective is therefore to put the user experience first, and this includes a very fast loading time for the web page, a pleasant design, fluid and intuitive navigation, and value-added content. In order to be well referenced in the future, these different aspects must not be neglected.
Another example is the Helpful Content Update algorithm, which prioritises content written by people and for people, thus avoiding content written by artificial intelligences that do not necessarily make sense and are not interesting.
SEO strategy: focus on the mobile interface
In the past, Google only indexed websites on their laptop version, but today it can also do so on mobile. It is then necessary to ensure that the same requirements as on the computer are applied to the mobile version of your site: loading time, fluidity of the platform, markup, ease of use, design, etc. This change is due to the constant increase of mobile users for internet searches, and this will increase even more next year. The mobile version must therefore be updated.
Adapting to voice search for your SEO strategy
This is a developing form of artificial intelligence, but in the coming years it will become more and more accurate. When a user conducts a written search, they will tend to write short phrases like "SEO definition", or "SEO is what" whereas if the user conducts a voice search, they may ask for example "how can I use SEO for my business" or "what is the most effective SEO technique". To adapt to this type of search, it is important to adapt your text and your key phrases in addition to your keywords and your basic semantic field. The questions in the text must therefore be more complete and have more details.
SEO Exploration's support for your SEO strategy
At SEO Exploration, our goal is to bring you the maximum number of visitors thanks to the SEO techniques that we draw from our many experiences. We offer various services such as an SEO audit, and then a full SEO follow-up adapted every year according to updates, new trends and your objectives. We can also write articles that we optimise to the maximum, boost your SEA in the creation or optimisation of your Google Ads campaigns, and advise you in the natural referencing of your website and mobile.
Other articles that might interest you