13 January 2023
Reading time: 4min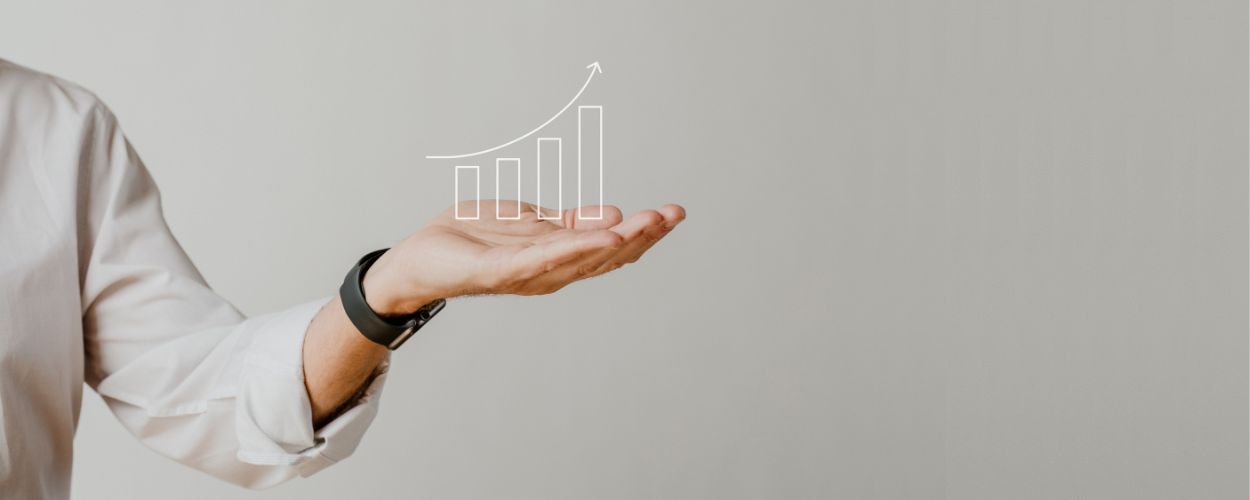 B2B SEO, why can search engine optimization have a strong impact on a B2B company's performance?
In digital marketing, SEO (Search Engine Optimization) is the most popular acquisition channel for companies looking for a return on investment. Having existed for over 20 years, its low financial cost, contribution to brand awareness, and ability to generate qualified leads have made it popular among web experts. This modern growth lever is now essential for any company looking to develop its presence on the web. A cutting-edge B2B SEO strategy will showcase a website, setting it apart from the competition and creating qualified B2B traffic. Ultimately, the company will see an increase in website traffic and be able to generate organic growth with additional sales.
If you are looking for a long-term partner in your B2B lead generation efforts, our SEO Exploration agency brings together a team of web enthusiasts, who will listen to you, and help you achieve your business goals.
SEO, or natural search engine optimization, is the set of techniques used to increase web traffic and improve the visibility of a website. It is a powerful lever of digital marketing that allows the website to be positioned at the top of the search engine results page (Google) when internet users perform a query. According to marketers, one of the main parts of natural search engine optimization is to produce attractive and high-quality internet content using targeted keywords for your buyer personas.
In the B2B context, SEO no longer targets internet users but rather companies that are potential customers. On the internet, B2B lead generation depends on the ability to be found by potential customers through queries. The goal of B2B SEO (SEO Business-to-Business) will therefore be to increase B2B organic search traffic by positioning the website in the best search engine results (SERPs). In other words, a well-configured B2B SEO strategy will place a company's website at the top of the Google page and allow actively searching prospects to discover its offerings.
Don't let your competitors outrank you in search results, turn to us to improve your SEO.
WHY IS B2B SEO IMPORTANT ?
Being visible at every stage of the sales funnel
It is crucial for a B2B company to be visible on search engines at every stage of the buying cycle; from initial interactions with a prospect discovering your website to the sale or lead generation on your conversion page.
Implementing a relevant B2B SEO strategy allows a company to take it to the next level, that is, to be found online, increase B2B traffic to its website resulting in additional sales and contribute to the brand's visibility. Good search engine optimization will be a sustainable way to accelerate the growth of your business.
To have strong organic visibility at all stages of the buying cycle, it is important to conduct an SEO audit and put in place a coherent and structured strategy. This final step will help to strengthen or encourage B2B traffic to your website and increase the number of leads by increasing the conversion rate.
To get a detailed analysis of the SEO visibility of your website, it is advisable to surround yourself with experts and therefore you can contact one of our SEO consultants by filling out this form.
Over 50% of companies have adopted it in their acquisition strategy
Over half of B2B companies invest in SEO and it makes sense because a good search engine optimization strategy ensures traffic in the long term. Imagine making your website one of the tools that generates a constant flow of B2B prospects, 24/7.
So if you have already implemented a search engine optimization strategy and you are succeeding in generating more and more qualified B2B traffic; then you are on the right track. This is the right time to intensify lead generation campaigns and turn these B2B visitors into customers. For example, you could reference the landing pages with the most qualified keywords to increase your conversion rate.
Optimizing your landing pages to convert your prospects
Contributing to the awareness and longevity of the brand
The advantage of a good B2B SEO strategy is to position yourself as a credible and legitimate player in your market. In addition to generating additional revenue, you will stand out from the competition and generate customers organically.
SEO is an important pillar for the development of a business; building a brand and ensuring its longevity. High-value added content will be shared by your satisfied prospects and customers via social networks. The more content shared, the more you will gain positions and visibility on Google. Furthermore, once a website is well positioned, there is a strong chance it will stay there for a long time if there is good follow-up behind it.
If you don't have the resources to do SEO yourself and you are a B2B company with a desire for growth, we can help!
Other articles that might interest you