08 November 2022
Reading time: 6min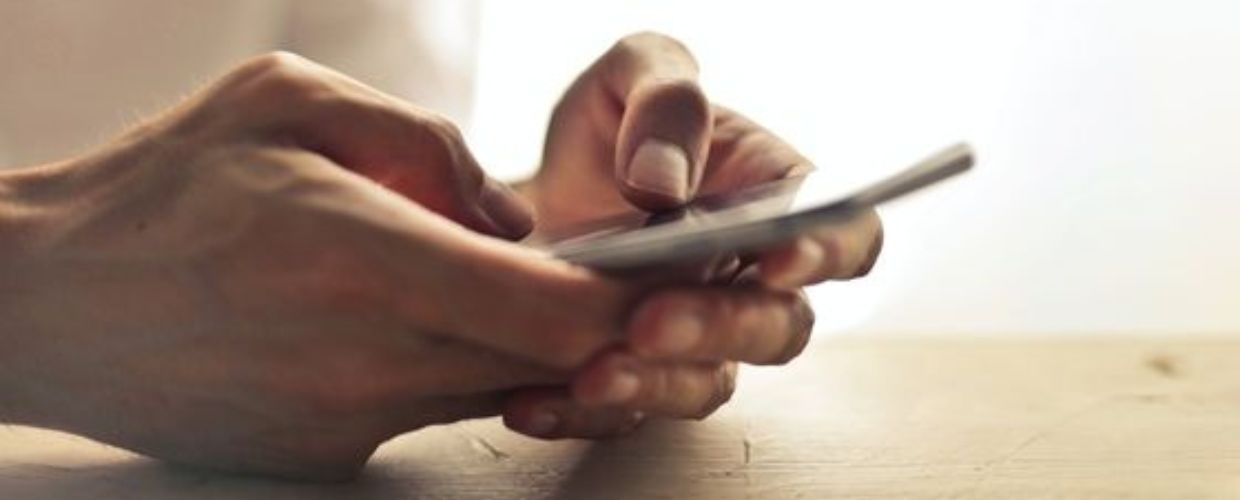 Mobile First Index: the importance of SEO on mobile
Historically, Google bot used the desktop view to analyse a site. Since November 2016, this practice has changed. Google takes the mobile version of a site as a priority to perform its analysis. Note that: when we talk about "index" for Mobile first, we are referring to what the algorithm takes into account.
What is Mobile First Index
Prior to 2016 and the algorithm update, there was only one process: the algorithm would review different elements such as content, tag placement, etc., and if there was a mobile version of the site it would be promoted more.
Since this update (rolled out gradually over the course of 2017), Google bot will analyse the mobile version first (hence the name of the programme) to derive an overall assessment. In the event that there is no mobile version. The analysis will be done on the desktop version of the site.
Why did Google implement the Mobile First index?
Google has always placed the user experience (UX) at the centre of its concerns. It is in this perspective that this new algorithm is supposed to evolve the UX on mobile devices.
As the company explained in its announcement on November 15th, 2016, the change was necessary because of the following situation:
Globally, the majority of queries are now made from a mobile device, whereas Google was still relying on the desktop version to judge pages. This change makes Google's analysis more coherent: if most users are using Google on mobile, and they are offered pages optimised for this display in results, they might as well use these same pages to judge their relevance.
This is why Google explains that its main index is the one constituted by its mobile robot, the secondary index being that retrieved by its desktop robot.
Please note that this does not mean that there are two indexes! It should be understood that the main index is primarily mobile, and secondarily desktop + tablet.
How do you know if your site is managed by the mobile first index?
When this functionality is activated for your site, you are likely to receive a message via the Google Search Console. This notification will confirm that your site is supported by the algorithm.
Don't worry, if you miss this message you can always check the "coverage" tab in the console. If your site was created after July 2019. This is not an issue as your site is necessarily supported by the mobile index.
How to optimise your site for Mobile First Index?
If the version of your site is not adapted to mobile devices, the user experience will be reduced: for example, they will have to zoom or pinch the screen to find the content they are interested in. This can lead to frustration and a rapid departure from your platform. It is therefore important to ensure that your website is compatible with mobile devices and, if possible, with all displays, which will allow your visitors to take advantage of all the features your website has to offer.One of the crucial questions raised with every algorithmic update rollout is the SEO question: "How will this addition affect my ranking on Google's 'SERP'?"
A site that is not mobile-friendly will affect the user experience. It can also affect your SEO! With Mobile First, it's not the algorithm's ranking criteria that have changed, but rather the method of indexing. So you don't have to fear a direct impact on your ranking. However, keep in mind that your mobile pages are prioritised and that this can have an indirect impact on your ranking.There are two possible scenarios:
Your website does not have a mobile-friendly version.
As a result, you may be subject to penalties. The algorithm now prioritises an analysis of the mobile version before the desktop and tablet versions.-Your website has a mobile version.
If you fail to meet certain obligations and the mobile version of your site is not fully mobile friendly, your ranking may also be affected by the Mobile First Index. Unless you already have a fully mobile-friendly site, it is therefore crucial to go mobile first.-To optimise your mobile site, there are already several indicators, you can go through the Google Mobile Friendly and PageSpeed Insights tools which will give you some elements to optimise. You must ensure that your desktop site is included on your mobile version. This means taking over the menu, taking over the main thread, taking over the content and the internal links.
Our advice at SEO Exploration:
Clean up its indexing
It is necessary to ensure that the strategic pages are analysed by Google's robots. In the same way, unnecessary URLs should be removed. The aim is to simplify the work of the algorithm as much as possible. The shorter the analysis time, the higher the score of the site will be, which leads to being favoured in the results.
Loading time
Viewing content via a smartphone really requires optimising the execution speed and loading speed.
The golden rule of SEO
1 page = 1 keyword The reverse is also true, if you are targeting a keyword, you will need a dedicated page with cleanly written, semantically rich and above all unique content.
SEO content
Google prefers visible SEO content. If you were thinking of hiding your content with a display ad, forget it. Menu burgers, accordion text, tabs, etc. are all techniques that allow you to position content without degrading the user experience.
Internal linking
Internal linking is another essential pillar of natural referencing. In the case of the Mobile First Index, it is important to remember that the optimisations recommended for the desktop version must simply be reproduced on the responsive version.
The breadcrumb trail
Recommended to help Google's robots understand the tree structure, the breadcrumb trail is always important. To ensure that the breadcrumb trail is well coded and complies with standards, you can use "schema.org".
Other link areas
Beyond the menu and breadcrumb trail, everything that can help Google's robots to navigate more easily should be included in your mobile version. Cross-selling areas, "indexable facets" sorting menus, "To be discovered too" linkboxes are crucial for your referencing.
Netlinking
In terms of netlinking, we advise you to vary the types of backlinks (directories, forums, comments, web-profiles, in-text links, link exchanges, PBN, etc.).
Well, the Mobile First Index does not revolutionize Mobile SEO. It mainly ensures that the fundamentals of Desktop First SEO are carried over to the Mobile version. The only real novelty is the importance of web performance, loading times and the part that smartphones have taken in the relationship with the web.
Boost your visibility by optimising your site for search engine optimisation.
Why do you need us? At SEO Exploration, we offer solutions for auditing and implementing SEO action plans. Our job is to drive traffic to you. Don't wait to sell! Call on our team!
Other articles that might interest you